We supply  Four-way reversing valve,Service Valve,Access Valve,Presicion Parts for Compressor and Water Heatpump System,Connector & Plare Nut etc.
Please contact us for more details. Click Here
---

OKAYAMA SEIKO(ZHONG SHAN)CO.,LTD. Okayama Seiko is the leading brass parts manufacturer in China. The company locates in Zhongshan City, Guangdong Province. And it covers 8, 000sq. meters (86,000sq. feet) of manufacturing infrastructure and employee living facilities.
Since 2002 the company was founded, Okayama Seiko has certified for ISO9001: 2008, ISO14000: 2004, and QC08000(RoHS). With over twenty years of brass forging, machining, and brazing experience, Okayama Seiko offers variety of brass parts,  Air-Con Stop Valve and copper tube products that will certainly meet your quality standards and expectation.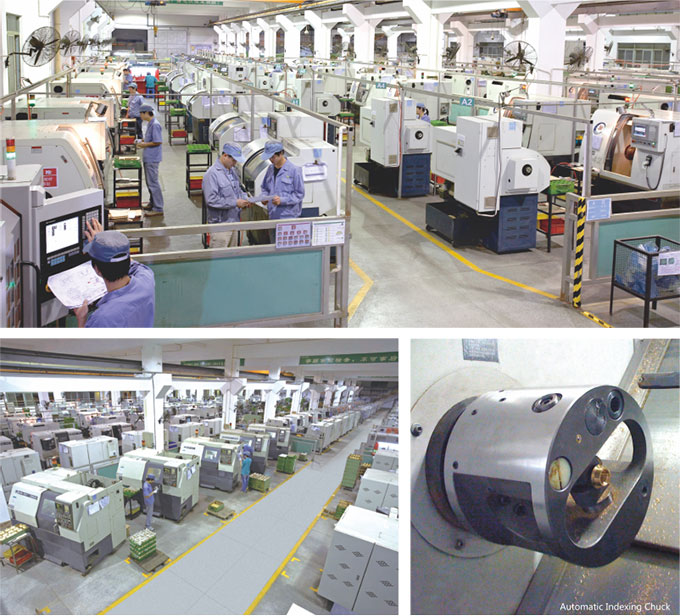 To meet your demand with quality brass parts has always been our top priority of service standards, therefore we have equipped over 300 high precision CNCs, 60 rotary transfer machines, 50 Forging Presses and 5 machining centers to create small, medium, and large size production models. Our engineering team can also implement technical improvement project, to advance product performance and save your cost through reducing wastage of material.
The physical properties of copper resistance to pressure and corrosion resistance, often require high quality copper. In order to meet the durability of the product, Okayama made of special materials, the use of 180 international advanced level of automation level of continuous casting machine.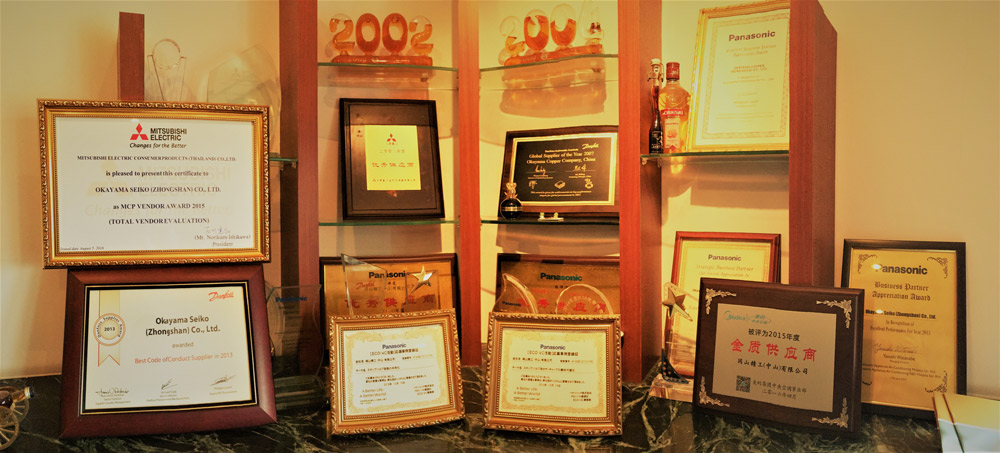 Our products are high-precision machined forging products, suitable for home air conditioners, compressors, heaters and so on.
---